Are you inter­est­ed in learn­ing more about your ances­tors? This sub­ject guide con­tains a small list of the mate­ri­als avail­able at the Library that will help to get you start­ed trac­ing your fam­i­ly his­to­ry. Addi­tion­al­ly, this guide includes links to resources that can assist you in expand­ing your search.
If your fam­i­ly is from the South, make sure to vis­it the 2nd floor of the Decatur Library. There you will find a wealth of resources, some gen­er­al and some spe­cif­ic to coun­ties and fam­i­lies in Geor­gia and sur­round­ing states. Most of these items can be found in the 929 dewey call num­ber range. While there, make sure to check out our micro­film and micro­fiche hold­ings on geneal­o­gy relat­ed resources, includ­ing the Atlanta City Direc­to­ry; the Mar­riage, Divorce, and Death Reg­is­ters for Geor­gia; Geor­gia State Cen­sus; and news­pa­pers includ­ing the DeKalb News Era, the Atlanta Con­stu­tion, the Atlanta Jour­nal, New York Times, and Wash­ing­ton Post.
Resources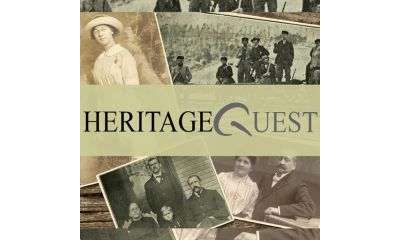 With cov­er­age dat­ing back to the late 1700s, Her­itage­Quest com­bines dig­i­tal, search­able images of U.S. fed­er­al cen­sus records with dig­i­tized col­lec­tions of fam­i­ly his­to­ries and oth­er pri­ma­ry source doc­u­ments. The data­base also includes Rev­o­lu­tion­ary War Pen­sion and Boun­ty Land War­rant Appli­ca­tion Files and Freed­man's Bank Records.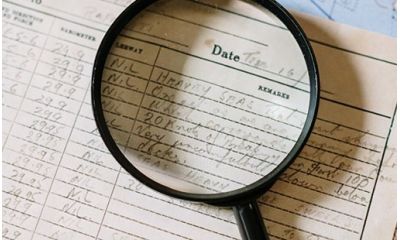 Col­lec­tion of news­pa­per obit­u­ar­ies and death notices from around the Unit­ed States use­ful for genealog­i­cal research and for infor­ma­tion on famous persons.
Books
Web Resources